Mon-Tue 11 A -10 P | Wed 11 A - 11 P | Thur - Sat 11 A - 1 A | Sun 11 A - 10 P 
Fireside Chop Salad

$16.99

6 oz of our hand-cut beef tenderloin is grilled to your liking and set atop crispy greens and topped with cherry tomatoes, grilled mushrooms, candied pecans, blue cheese crumbles, bacon and croutons. Served with our bleu cheese dressing

Char-Grilled Turkey Cobb

$13.99

Chopped romaine lettuce with sliced turkey tenderloin, bell peppers, red onion, jalapeño jack cheese and our sweet corn salsa. Served with jalapeño ranch dressing.

The Ceasars

$11.99

Chopped romaine lettuce, tomatoes, garlic croutons and grated Parmesan cheese. Caesar dressing on the side. Available with Grilled Chicken $11.99 or Grilled Salmon $16.99

El Gringo Salad

$12.99

Fireside taco salad with a twist. Salad greens topped with taco meat, cheddar Jack cheese, black olives, jalapeños, pico de gallo, sour cream, green onions and your choice of dressing served in a crisp flour tortilla.

Big Island

$14.99

Crisp salad greens, tomatoes, mandarin oranges, carrots, cucumber, bell peppers and fried wontons. Served with our honey-lime vinaigrette. Grilled Chicken $14.99 or M-80 Shrimp $15.99

Anti Pasta Salad

$13.99

Crisp romaine and iceburg lettuce, topped with tuna, pepperoni, black olives, artichoke hearts, tomato, red onion, shredded mozzarella cheese, and pepperoncini. Served with bleu cheese dressing or your choice of dressing.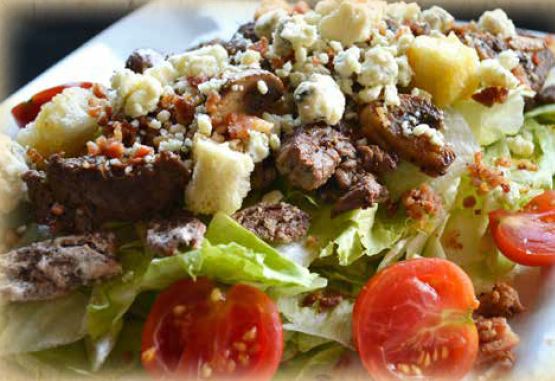 REQUEST A TABLE
Fill in the form below to request a table reservation at Fireside Brewhouse. Maximum of 12 people per reservation.  

Please call Fireside direct for tables over 12 at (317) 859-9505.